The Pre-school is located in a demountable building on the site of the Primary School in the beautiful village of Hodnet, Shropshire.
Whilst we operate independently from the school we maintain strong relationships with them, joining them for playtimes, storytime and other joint events.
Facilities
One main room.
Separate bathroom.
Secured kitchen facilities.
Two secure and enclosed outdoor play areas.
The layout of the building allows children to explore freely and with ease whilst feeling safe and secure within the environment. We encourage children to be confident and independent in their choices at pre-school, the set-up of the room supports this.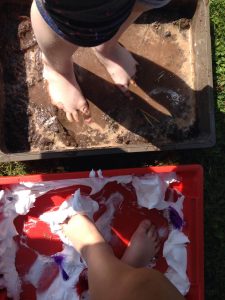 Outdoor Play
We see the outdoors as a valuable learning space and try to have a free flow access to the space as much as possible throughout the day.
Our outdoor play spaces offers a variety of experiences for children and is designed to encourage all areas of learning to be accessed in an outdoor learning environment. We have a large climbing frame, bicycles and cars, a mudpit, playhouses, suitable construction resources and much more. Staff ensure that activities are provided to also encourage early literacy and numeracy within the outdoor environment.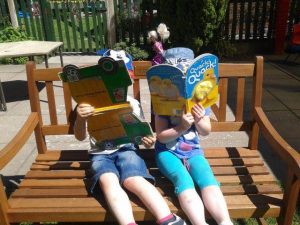 Activities
Activities are planned around each child's individual needs and interests, and after monitoring and assessing each child through careful observations.